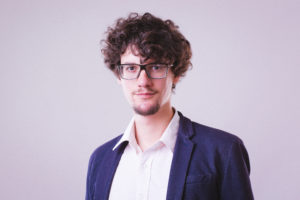 Private shakuhachi lessons take place in a cosy NEIRO studio, led by the first Czech master of shakuhachi, Marek Kimei Matvija. During his classes, you will have the opportunity to experience what the traditional bamboo flute offers – freedom and introspection.
"While playing the shakuhachi flute, breath is the foundation. It's the basis of tone, color, and expression. Breath turned into tone reflects the tension or relief of the body and mind. I always return back to working with the body and breath with my students, beginners and advanced alike. Absolute beginners practice the basic melodic exercises, then Czech folk songs, modern Japanese songs, and then, the peak of the taught material, the spiritual songs koten honkyoku of the Kifu-kai school. "
Those who are interested can also borrow beginner instruments from us or we can help you purchase your own professional instrument from Japan.
Are you interested? Contact us.
______________________
Marek Kimei Matvija
A Czech master of the Japanese bamboo flute shakuhachi, Matvija is a performer of contemporary, improvised, and Japanese traditional ensemble and solo music. He graduated from the Centre for Audiovisual Studies of the Academy of Performing Arts in Prague (FAMU) and studied under the Czech composer and shakuhachi player Vlastislav Matoušek. Since 2009 he has studied under the tutelage of Matoušek's teacher, Mitsuhashi Kifu. In 2017, Matvija was awarded the title nattori shihan of the Kifu-kai, shakuhachi school of Mitsuhashi Kifu, and the  performance name, Kimei, 貴明. Matvija has performed throughout the Czech Republic and in Japan, the Netherlands, Hungary, Slovakia, the USA, and Portugal. He is a member of Topos Kolektiv and the artistic director of the International Shakuhachi Festival in Prague.
Discography:
Quarter to Three, label: Polí5, 2017
Projects:
Quarter to Three (quarter-tone improvised music)
Topos Kolektiv (site-specific performance)
International Shakuhachi Festival Prague (artistic director)
Internships:
Kifu Mitsuhashi (Tokyo)
Marcelo Dos Reis (Lisbon)
Christopher Yohmei Blasdel (Tokyo)