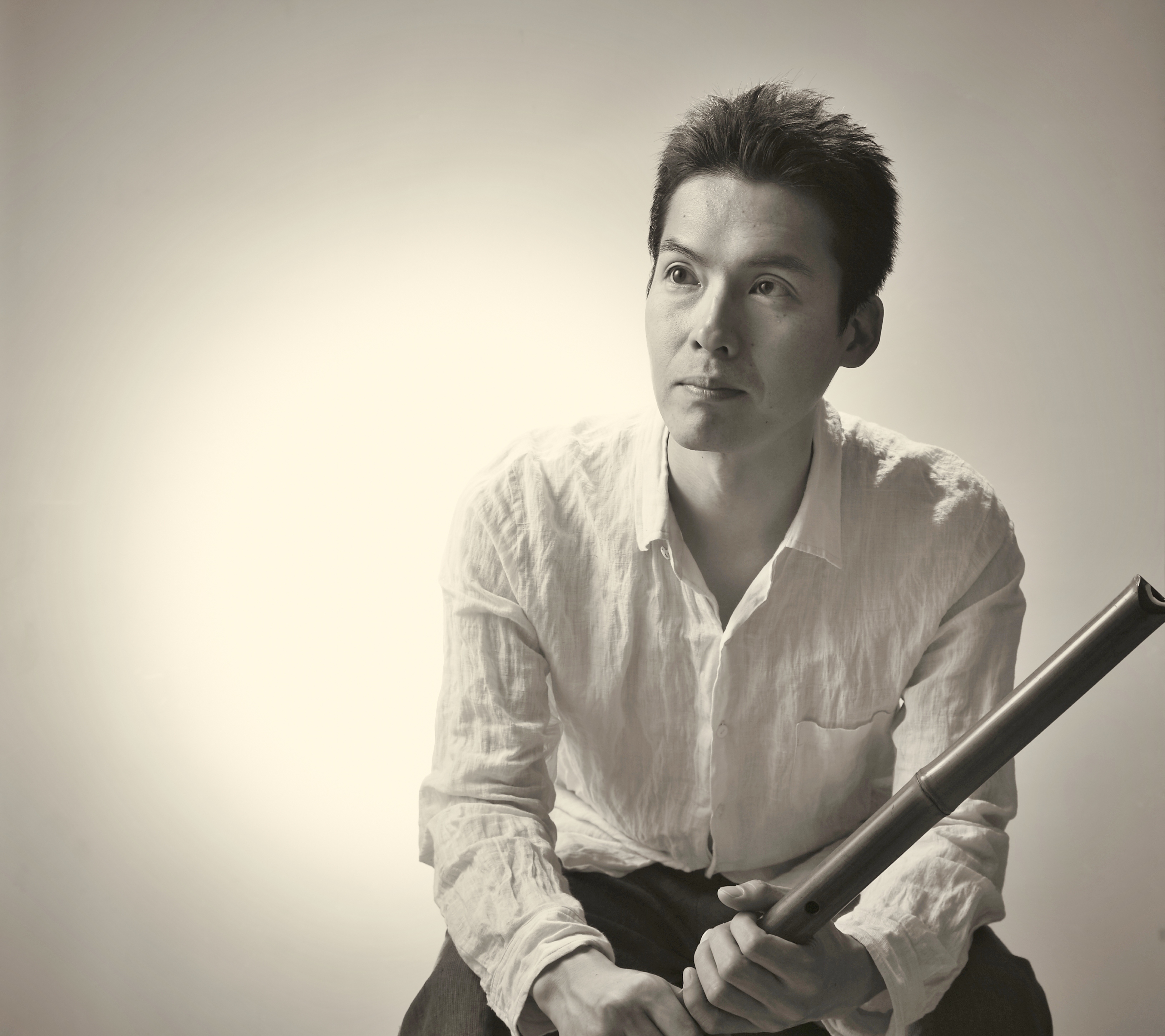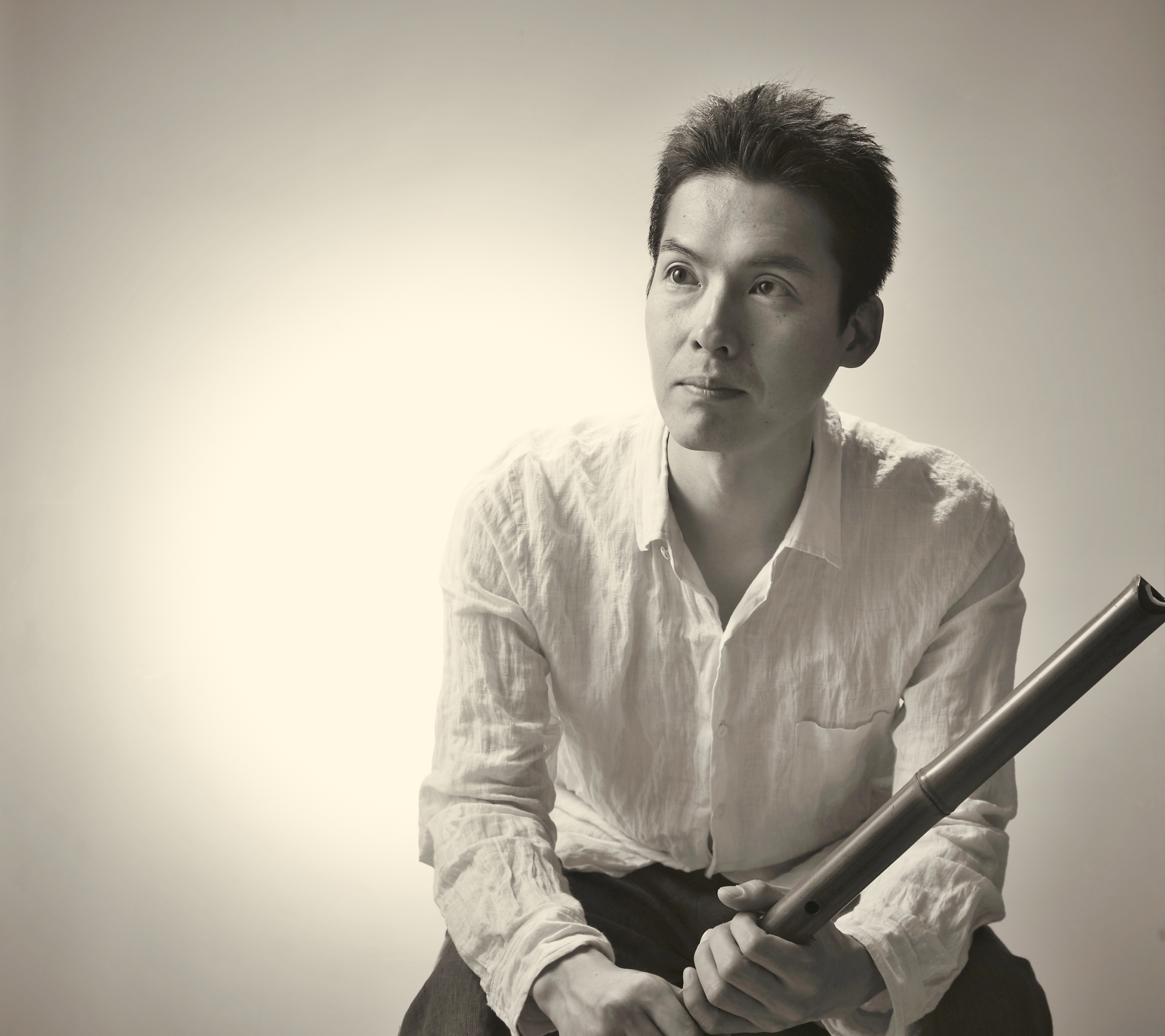 17. 06. 2018
Studio NEIRO, Holandská 48, Praha 10
reservations: info@neiro.org
Teachers: Akihito Obama, Marek Kimei Matvija
Akihito Obama is one of Japan's leading performers on the shakuhachi. In Prague, he will play in concert with Cultural Envoy of Japan Hidejiro Honjō in ARCHA on June 18 Theatre, and teach a shakuhachi workshop for beginner and intermediate players on June 17.
Marek Kimei Matvija will teach absolute beginners.
The workshop will be held at Studio NEIRO.
Akihito Obama will focus on min'yo (Japanese folk song) Kokiriko Bushi and intermediate playing techniques.
Marek Kimei Matvija will focus on posture, breathing and elementary tone production.
Workshop Schedule
17. 06. 2018
9:45 Introduction
10:00 – 12:00 Akihito Obama: Min'yo (Kokiriko Bushi)
13:00 – 15:00 Akihito Obama: Min'yo (Kokiriko Bushi)
15:15 – 17:15 Marek Kimei Matvija: Absolute beginners
17:30 Playing together/Open mic
Min'yo with Akihito Obama – 2000 CZK (Capacity 8 students)
Absolute beginners with Marek Kimei Matvija – 1000 CZK (Capacity 4 students)
Akihito Obama
Akihito Obama studied various styles of shakuhachi under such musicians as Toshimitsu Ishikawa (traditional shakuhachi) and Satoshi Yoneya (minyo shakuhachi). After graduating from the NHK Hogaku Gino-sha Ikusei-kai, Obama won the Second Annual Shakuhachi Newcomer Competition.
In 2004, Obama recorded his first solo shakuhachi album, Wind Carvings. During the following year, he undertook a walking pilgrimage concert tour to the eighty-eight temples of Shikoku Island and recorded his second album, Waves and Camellias. In 2008, Obama was invited to the Japan Festival at The Kennedy Center (Washington, DC) and the Sydney World Shakuhachi Festival. Currently Obama performs as a solo musician and participates in various ensembles including "TAKiO BAND" led by a minyo singer Takio Ito. He often appears at concerts overseas and has performed in over 34 countries.
Obama has developed and refined his technique by performing in venues from small clubs to large concert halls with artists playing hogaku and Western instruments. This has allowed him to break through traditional barriers and discover his own distinct sound.
WEB, FACEBOOK
Marek Kimei Matvija
Czech master of the Japanese bamboo flute shakuhachi, Matvija is a performer of contemporary, improvised, and Japanese traditional ensemble and solo music. He graduated from the Centre for Audiovisual Studies of the Academy of Performing Arts in Prague (FAMU) and studied under Czech composer and shakuhachi player Vlastislav Matoušek. Since 2009, he has studied under the tutelage of Matoušek's teacher, Mitsuhashi Kifū. In 2017, Matvija was awarded the title nattori shihan of the Kifū-kai, shakuhachi school of Mitsuhashi Kifu, and a performance name, Kimei, 貴明. Matvija has performed throughout the Czech Republic and in Japan, the Netherlands, Hungary, Slovakia, the USA, and Portugal. He is a member of Topos Kolektiv and the artistic director of the International Shakuhachi Festival Prague.
www.matvija.cz