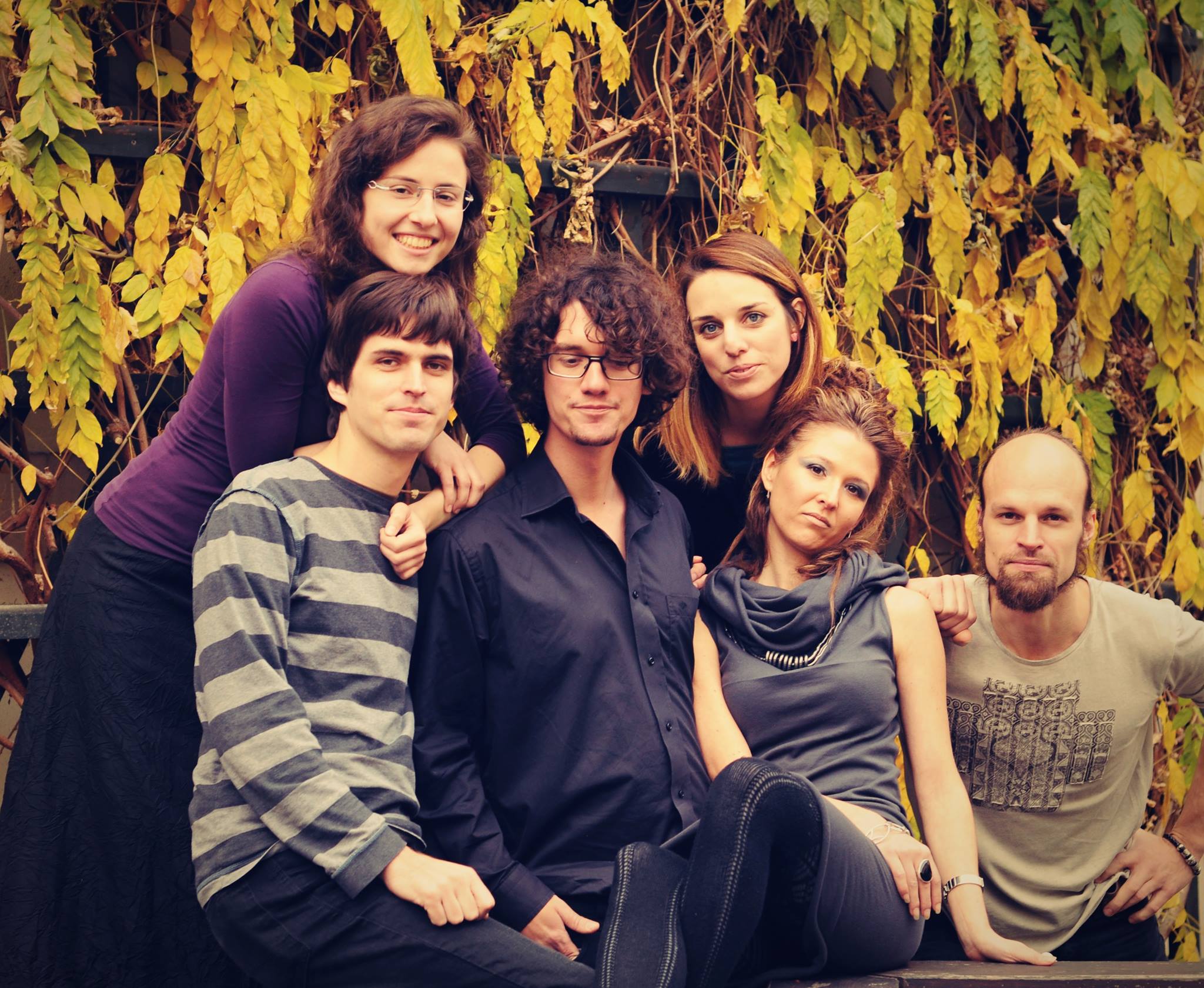 Topos Kolektiv is a project of six musicians who concern themselves with site-specific eclectic improvisation. Each "concert" is a unique work of art created by the whole ensemble as an on-site composed improvisation. Within their site-specific performances, they created music for such venues as Kino 64 U Hradeb, Saint Anna chapel in Nečtiny, Nákladové nádraží Žižkov, and Botič tunnel in Prague.
As for foreign performances, Topos Kolektiv was invited to NEU NOW festival for upcoming artists in Amsterdam. The ensemble created a sound walk in the area of Westergasfabriek – former factory, that was rebuilt into a "living" public park. In 2015 Topos Kolektiv presented four concerts in NYC – Czech Center New York, The Firehouse Space, and in Silent Barn.
Reviews:
New York, USA:
http://www.doobeedoobeedoo.info/2015/12/01/concert-review- topos-kolektiv- an-
64:
http://www.asianstyle.cz/kultura/24363-64- jako-trumf
"Our 'score' is essentially a set of instructions for a musical and spacial performance which is prepared collectively. Everyone contributes, so the performance reflects the unique skills of each interpreter. At the same time, the score serves as a plan or a guideline and gives the performance its functional momentum," says composer and dramaturge Martin Klusák about the creative process and the aim of the group.
Members:
Marek Matvija – shakuhachi flute
Hana Hrachovinová – harp
Tomáš Kerle – percussion
Tereza Kerle – voice, percussion, performance
Annabelle Plum – voice
Martin Klusák – keyboard instruments
More: www.toposkolektiv.com